Speakers / Listen

Following are some featured speakers on WGTT: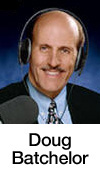 Christian author and speaker Doug Batchelor has experienced great extremes. His journey from anti-social, drug-using hermit to soul-winning evangelist has helped shape him into an engaging, popular speaker whom audiences all over the world can identify with and understand clearly even on the most complex Bible topics. His primary ministry is Amazing Facts - a worldwide television and radio broadcast ministry based in Sacramento, California. He also pastors the Sacramento Central Church. Free Online Videos
---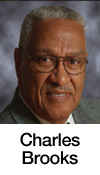 The founder of the Breath of Life television ministry, C.D. Brooks is well known as an evangelist. His sermons are legendary and his tapes are widely distributed. He held his first campaign in the early 1950s, while pastor in Columbus, Ohio. After going on to be a senior pastor of the Glenville Church in Cleveland, where he also held campaigns, Elder Brooks become a full-time evangelist. Free Online Videos
---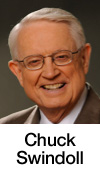 Two passions have directed the life and ministry of Chuck Swindoll: an unwavering commitment to the practical communication and application of God's Word and an untiring devotion to seeing lives transformed by God's grace. Chuck has devoted more than four decades to these goals, and he models the contagious joy that springs from enthusiastically following Jesus Christ.
---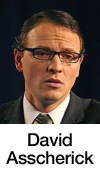 David Asscherick is an international evangelist and ordained minister who travels the world preaching the good news of Jesus Christ. He currently serves as the Director of the ARISE Institute, an evangelist training center located in Central California. Free Online Videos
---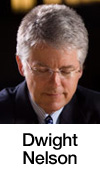 Dwight Nelson is the senior pastor of Pioneer Memorial Church on the campus of Andrews University. He was the preacher for the satellite evangelistic series The Next Millennium Seminar in 1998. Free Online Videos
---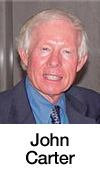 Evangelist John Carter, who specializes in Biblical archeology and prophecy has a TV broadcast The Living Word and operates The Carter Report. John Carter has preached God's Word around the world for over 40 years. Free Online Videos
---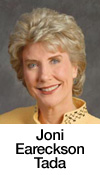 Joni Eareckson Tada, the founder and Chief Executive Officer of Joni and Friends, is an international advocate for people with disabilities.
A diving accident in 1967 left Joni Eareckson, then 17, a quadriplegic in a wheelchair, unable to use her hands. After two years of rehabilitation, she emerged with new skills and a fresh determination to help others in similar situations. Free Audio Files
---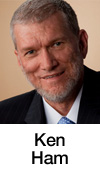 Since moving to America in 1987, Australian Ken Ham—president and founder of Answers in Genesis-U.S. and the new highly acclaimed Creation Museum (with over 719,000 visitors in its first two years)—has become one of the most in-demand Christian conference speakers and talk show guests (in one year alone he appeared on: Fox's The O'Reilly Factor and Fox and Friends in the Morning; CNN's The Situation Room with Wolf Blitzer, ABC's Good Morning America, the BBC, etc.). Free Online Videos
---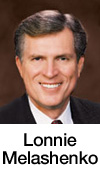 From 1993 to 2008, Lonnie Melashenko was speaker/director for the Voice of Prophecy, the world's second oldest religious broadcast. He began working with the radio ministry in January 1989, serving as announcer while continuing as senior pastor of a 1400-member church in Paradise, California. He was associate director/speaker from May 1991 through December 1992, and upon the retirement of H. M. S. Richards Jr. became speaker/director on January 1, 1993. Free Audio Files
---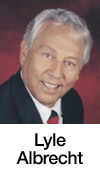 Lyle Albrecht is an ordained minister and has spent many years speaking in over 55 countries and many more cities throughout the United States. He has studied extensively on Daniel and Revelation.
Lyle is known for his excellent storytelling, woven together with Bible prophecy and history. Free Audio Files
---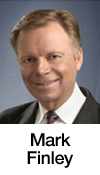 Mark A. Finley is the former speaker/director of It Is Written (from 1991–2004), for which he traveled around the world as a televangelist and spoke on the weekly television show. He has authored over 71 published books. Free Online Videos
---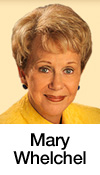 The Christian Working Woman began in 1984 as an outgrowth of a ministry for workplace women that began at The Moody Church in Chicago, Illinois. Because of her own experiences of being a Christian in the marketplace, Mary Whelchel had a burden to encourage women and to teach them sound biblical principles in order to equip them to live godly lives in their workplaces. Little did she know that the radio program which had its humble beginnings on one station in Chicago would now be heard on over 500 stations and crossing international boundaries! Free Audio Files
---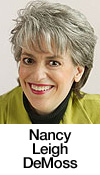 Nancy mentors millions of women through Revive Our Hearts (an outreach of Life Action Ministries) and the True Woman Movement, calling them to heart revival and biblical womanhood. Her love for the Word and the Lord Jesus are infectious, and permeate her online outreaches, conference messages, books, and two daily nationally syndicated radio programs—Revive Our Hearts and Seeking Him with Nancy Leigh DeMoss. Free Audio Files
---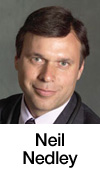 Neil Nedley, M.D., is a full-time practicing physician in Internal Medicine with emphasis in Gastroenterology, Mental Health, Lifestyle Medicine, and the difficult-to-diagnose patient.
Dr. Nedley is author of the book Proof Positive: How to Reliably Combat Disease and Achieve Optimal Health through Nutrition and Lifestyle, now in its fourth printing. It tackles heart disease, cancer, hypertension, diabetes, kidney failure, high cholesterol, and many other diseases, providing common sense nutritional and lifestyle therapies that can make a substantial difference in treatment and/or prevention of these common conditions.
---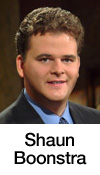 Pastor Shawn Boonstra, a native of British Columbia, was speaker/director for It Is Written International and is now speaker/director for The Voice of Prophecy.  Free Online Videos
---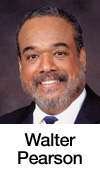 The lead evangelist for NET 2004, Pearson had already preached the gospel in 57 nations on six continents, including campaigns in London, Warsaw, Nairobi, and Kingston, Jamaica. He was the senior pastor of the 1,500-member North Philadelphia Church for five years and of the 2,100-member Berean Church in Atlanta for eight years. Pearson's mission is "to preach the everlasting gospel ... from a contemporary, urban perspective." Online Sermons
---